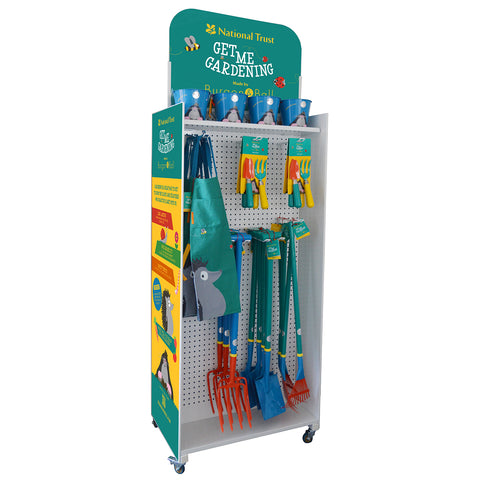 Description

Specification
[trade-description]
Simple and eye-catching castor-mounted display stand with engaging and informative copy to engage children and supply key product information to adults. 

Double-sided stand holds the full 'Get Me Gardening' range.
Can easily be moved to areas of high footfall to maximise sales.
Conveys the ethos behind the fruitful collaboration between Burgon & Ball and the National Trust.
To order, please email our sales office on sales@burgonandball.com or call 01202 684141.
[/trade-description][trade-specifications]
Dimensions: 0.7m W x 0.46m D x 1.5m H (excluding header).
[/trade-specifications]