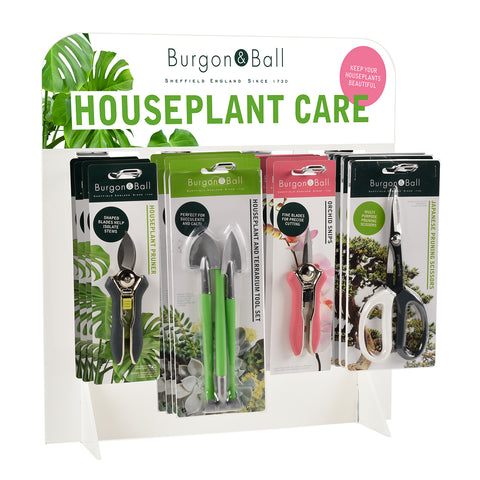 Description

Specification
[trade-description]
A flexible merchandising option for the Houseplant Care collection of tools for indoor gardening. 
This contemporary acrylic freestanding display is supplied with eye-catching integral POS, and four eurohooks for hanging.
Makes an an attractive display on a counter or on our indoor pots display stand.
You may also be interested in our Houseplant Care Plywood Tray.
To order, please email our sales office on sales@burgonandball.com or call 01202 684141.
[/trade-description][trade-specifications]
Stand footprint: 0.46m W x 0.20m D x 0.50m H
[/trade-specifications]