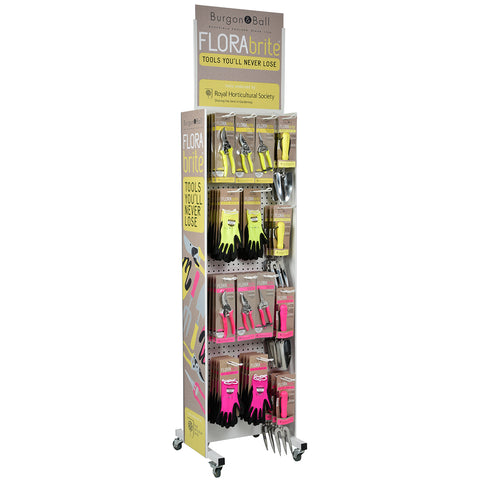 Description

Specification
[trade-description]
Appealing, compact display with a footprint of just 46cm x 46cm. Holds the entire FloraBrite® range of RHS-endorsed garden tools; brilliantly bright tools which will never be lost in the garden.
Bright colours and eye-catching POS look good in store, while castor-mounting allows it to be placed to capture seasonal sales in both gardening and gifting areas. FloraBrite is a range with high gifting appeal (Gift of the Year finalist in its launch year).
To order, please email our sales office on sales@burgonandball.com or call 01202 684141.
[/trade-description][trade-specifications]
Dimensions: width 0.46m x depth 0.46m x height 2.00m.
[/trade-specifications]