Steel Making Expertise
We've been working with steel for a long time: since 1730, in fact. We know how to get the best out of the material and how to create tools of exceptional quality.
We make our tools with seven principles in mind. Read on to learn more.
Grade of steel: A fine balance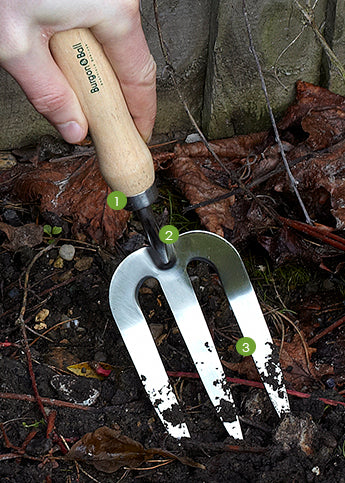 Adding carbon to steel gives strength, adding chromium brings rust resistance. But it's a trade-off; our steel cannot be high carbon and high chromium, so we make sure we get the right steel composition for each part of the tool.
A single hand fork contains three different compositions of steel:
1

Ferrule High chromium/low carbon. Why? It starts life as a disc, so we don't want this to be too hard because we want to shape it. It doesn't need strength for its end function.

2

Tang Medium chromium/medium carbon. Why? It needs to be strong to resist bending, but is also made from quite thick material to give good levels of inherent strength.

3

Tines Low chromium/maximal carbon. Why? Tines are the weakest part of the tool, yet need maximum strength and hardness to resist bending in the ground.
Design: A key consideration
Our beautiful tools feature curves in all the right places. But the shaping is about more than style; it either adds extra strength, or reduces weight by allowing us to use thinner steel while maintaining strength.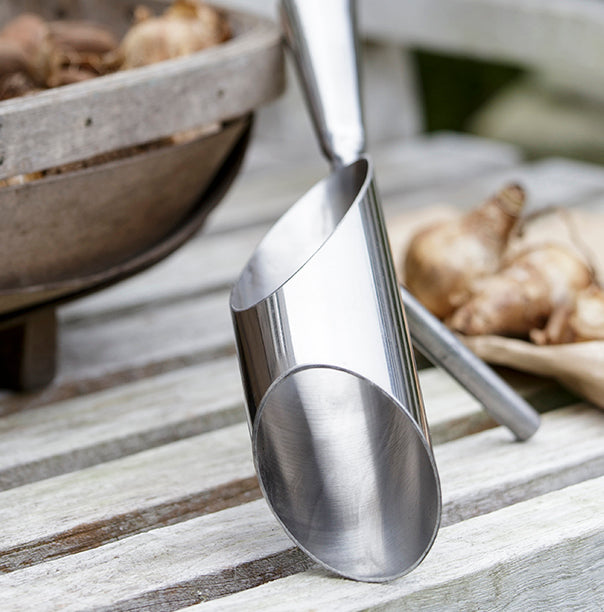 Thickness: Light but strong
We look at how the tools will be used. A spade or axe needs a thicker gauge of steel than a knife, which can be of much thinner steel. We reduce the weight wherever possible to give tools that are a pleasure to use.
Manufacturing process: Going the extra mile
Our manufacturing processes create the most durable tools available. We make sure our welds are carried out expertly, to create joints that are actually stronger than the surrounding steel. And the tines on our large forks are hot rolled, a process which aligns the grain structure of the metal to give outstanding strength and bend resistance. Rolled tines are very unusual in stainless steel tool production – the norm is to simply cut the tines to length, weld together and grind the ends to a point.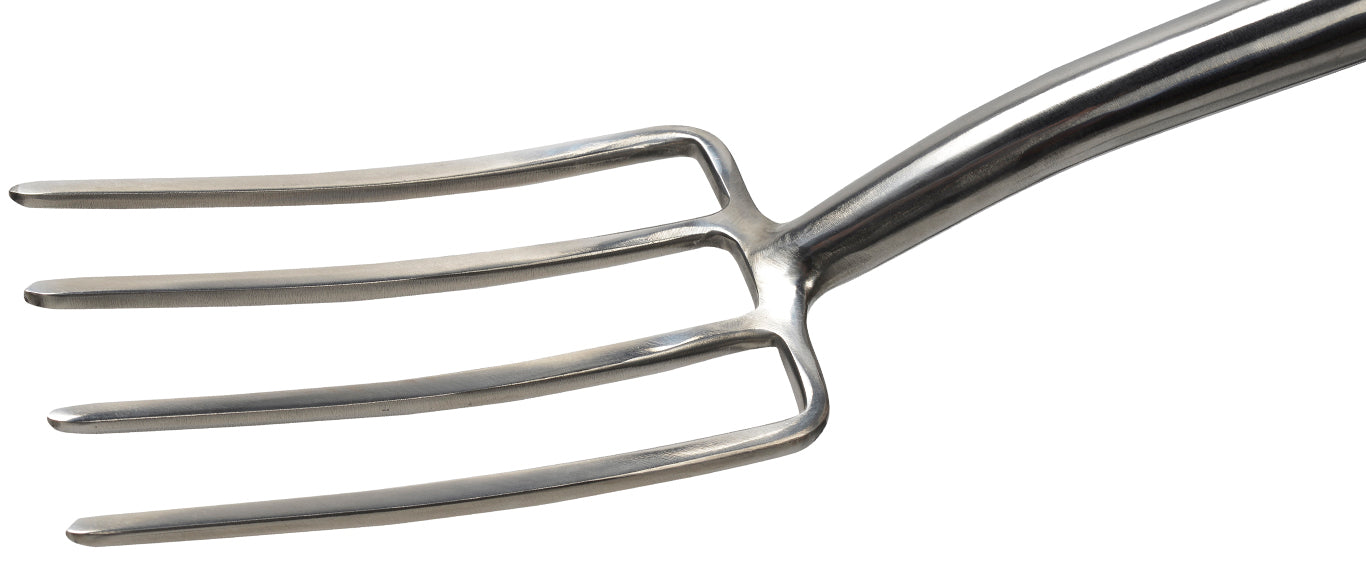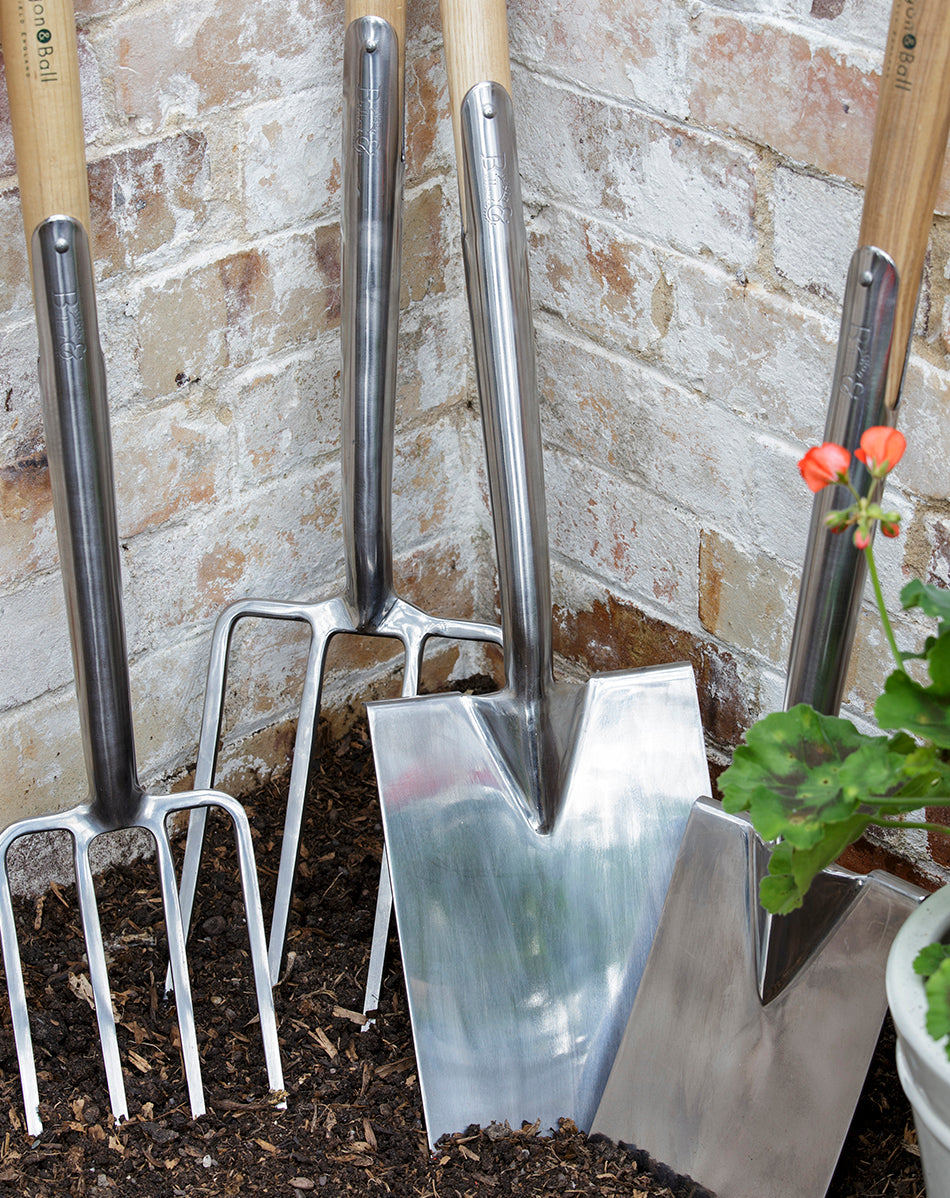 Temperature: Turning up the heat
We carefully control the heat treatment and tempering of our steel to give exactly the right hardness for each tool's job. Too hard and the metal may snap or chip; not hard enough and it will bend or lose its edge. We test our tools using the Rockwell scale to measure hardness by firing a diamond penetrator into the steel and calculating the indentation.
Finishing: The final touch
Any roughness on the surface can make even stainless steel corrode; moisture can collect in the tiny abrasions, creating a chemical reaction with the air. We make sure our tools are perfectly ground and polished to prevent this.
Consistency: Tried, Tested, Trusted
But we don't stop there. Rigorous testing gives complete peace of mind; every batch of tools is tested against the British Standard, which determines the weight the tools must be able to withstand without permanent deformation.
And if ever a batch were to fail… we wouldn't sell it.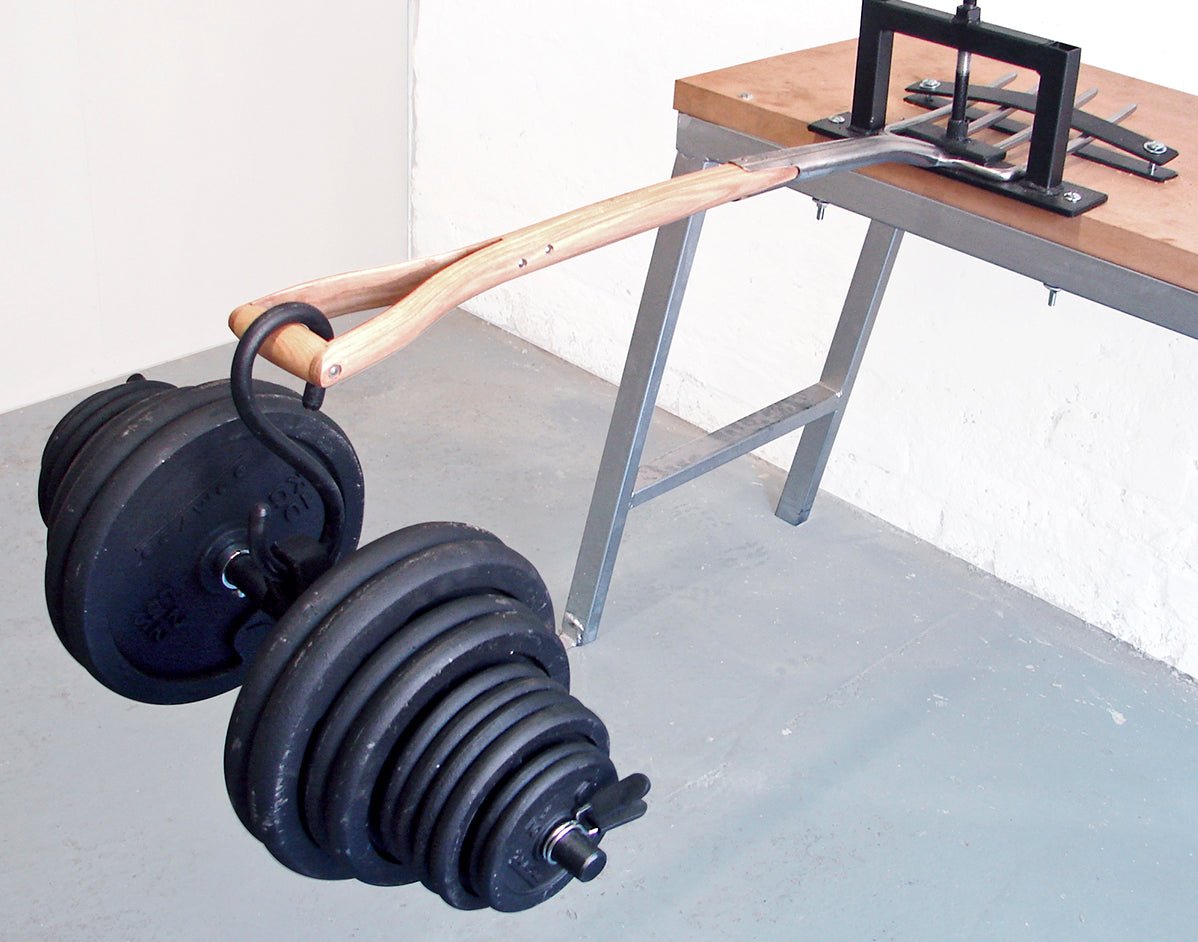 Are you a green-fingered gardener? Sign up for the latest tips and news.